Welcome to Quartier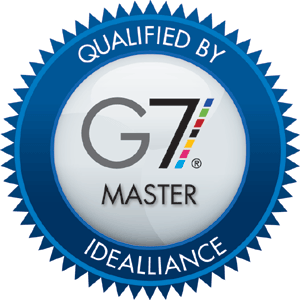 What does using a G7 Master Printer mean for my job?
Accuracy
G7 means the most accurate color matching possible: our equipment has been carefully calibrated to obtain G7 grayscale definition across printing machines, ensuring the colors you send us are not "lost in the translation!"
Quality
A G7 printer has invested in high-quality equipment, trained staff, and in-house QA standards and procedures.
Consistency
We know how frustrating it is to find the colors of your print file or brand mis-matched on materials: G7 ensures color appearance is balanced and repeated across all work.
Sustainability
G7 protocols require significantly less press sheets to lock in quality when beginning an offset or digital press run.
For more information visit IDEAlliance web site.
Featured Products